By shelbyleigh
February 27, 2014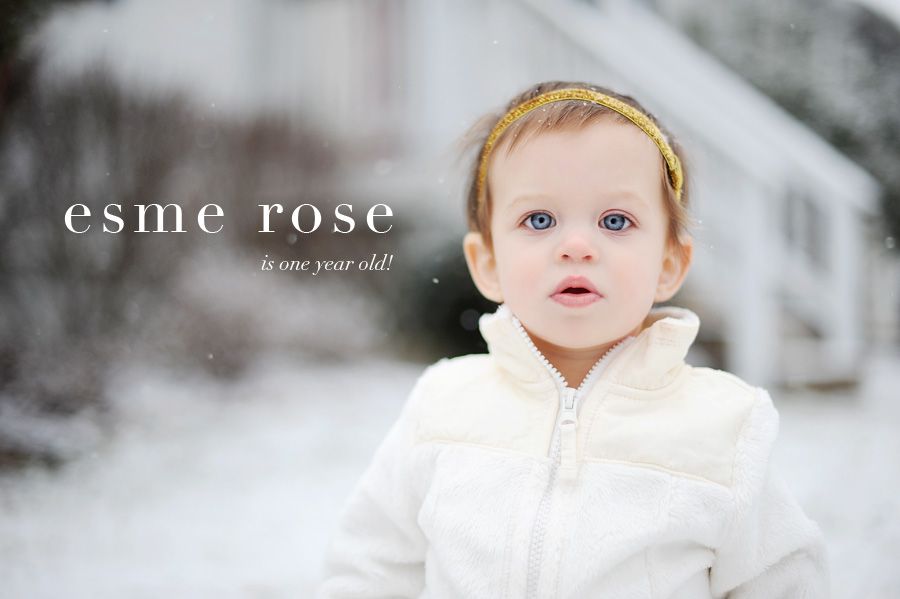 She's a toddler!! It honestly feels like it was only weeks ago I was posting about how she was born or how she just turned 6 weeks old. Now my baby is one year old, today!
Esme is walking, she says a few word she has EIGHT teeth (and counting) and she is a bulldozer. She is not a dainty little girl, she's a climb on everything, do it by herself, get out of her way lady. On the flip side she is a cuddler, she gets scooped out of her crib and into my bed every morning and she literally burries her head into my neck and wraps her arm around me for a quick morning sleep before we're up for the day. I look forward to it everytime!
Her older sisters anticipate her waking up every morning and when they come home from school they greet her with a great big running start hug and kiss. Esme returns the affection with a gigantic smile and giggly squeeling.
What a joy to be a mom to these growing girls!
P.S. We are moving today!