By shelbyleigh
March 18, 2014
Yesterday I had a whim to take a few photos of my three girls. We moved into our new house a little over 2 weeks ago and with this move I got a great in-home studio! I haven't gotten too much done yet besides a little paint and a few pieces of furniture but I had my first session take place this past weekend. It really turned out to be a great session and I am happy at how versatile my little space seems to be!
I havent photographed any children here yet but I think it will really come in handy, especially in the winter months. I had this vision of all bright white images so I collapsed my futon into bed mode and dressed it up with white blankets and had my girls put on all white outfits. My girls really don't mind having their photo taken, they are really natural in front of the camera, only sometimes do I get a fake looking smile from Laila. Esme is a ham and so easy to photograph!
The prep was 15 minutes and the shoot was probably 20 minutes long, if that. Kids don't have a long attention span for photos but it just goes to show you can get a great group of images in a short amount of time if need be!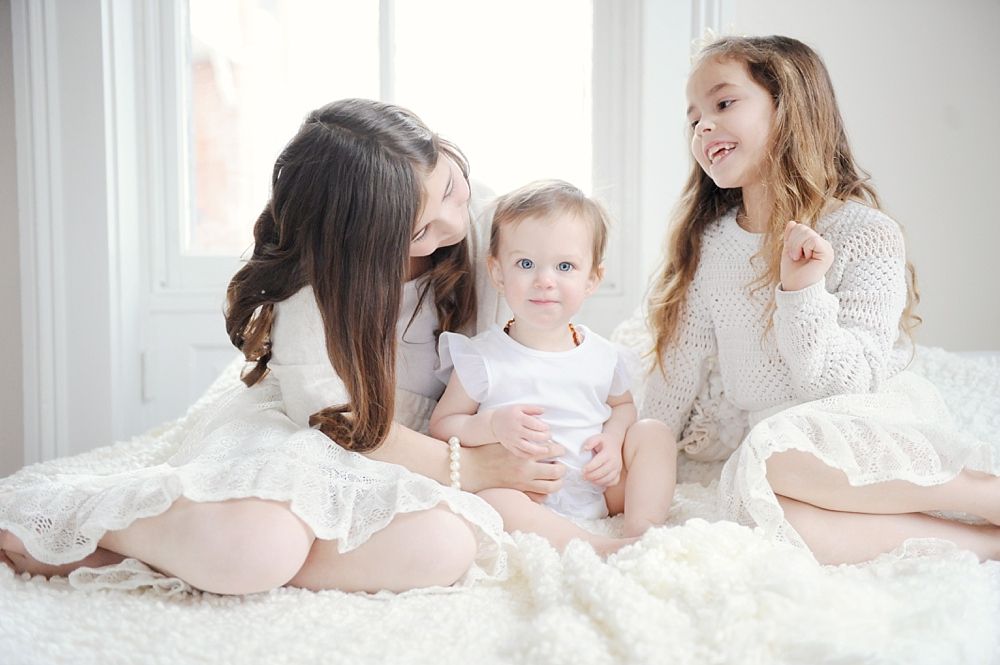 this one is my favorite, I will definitely have it printed! Riley is such a little mom.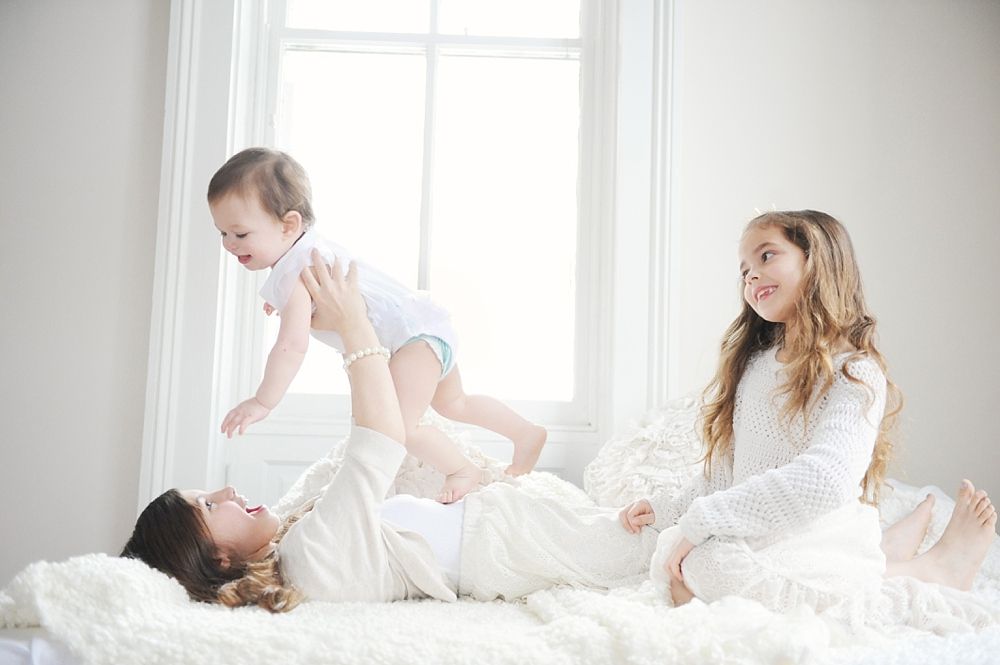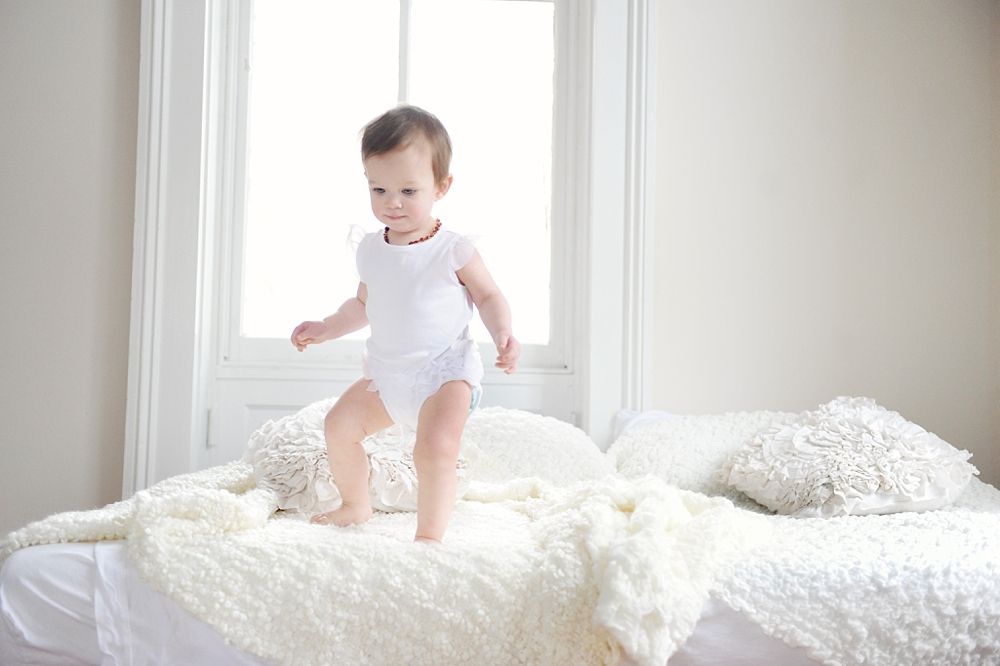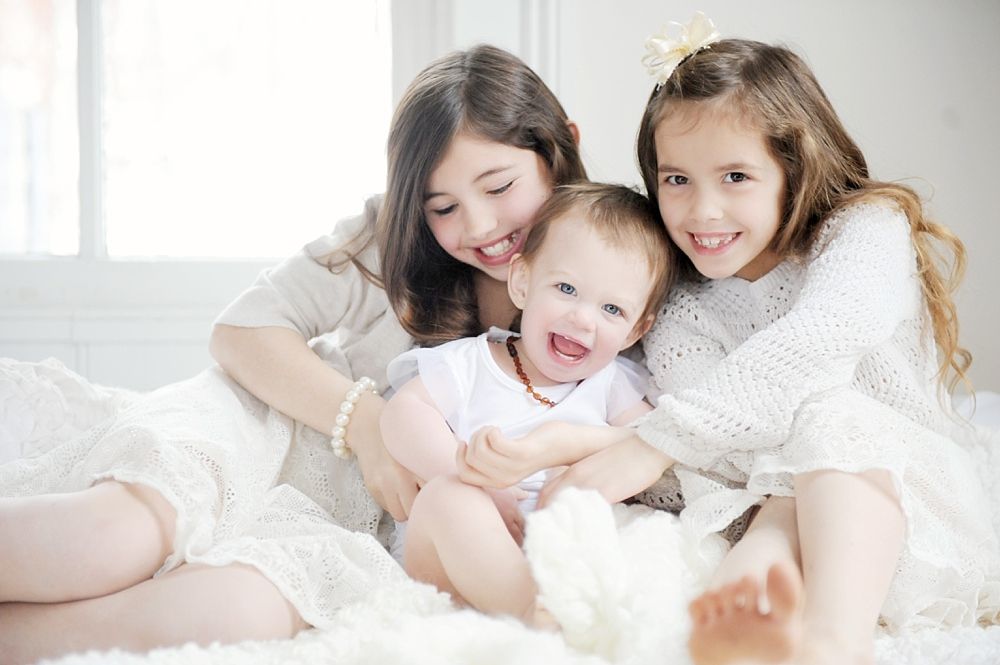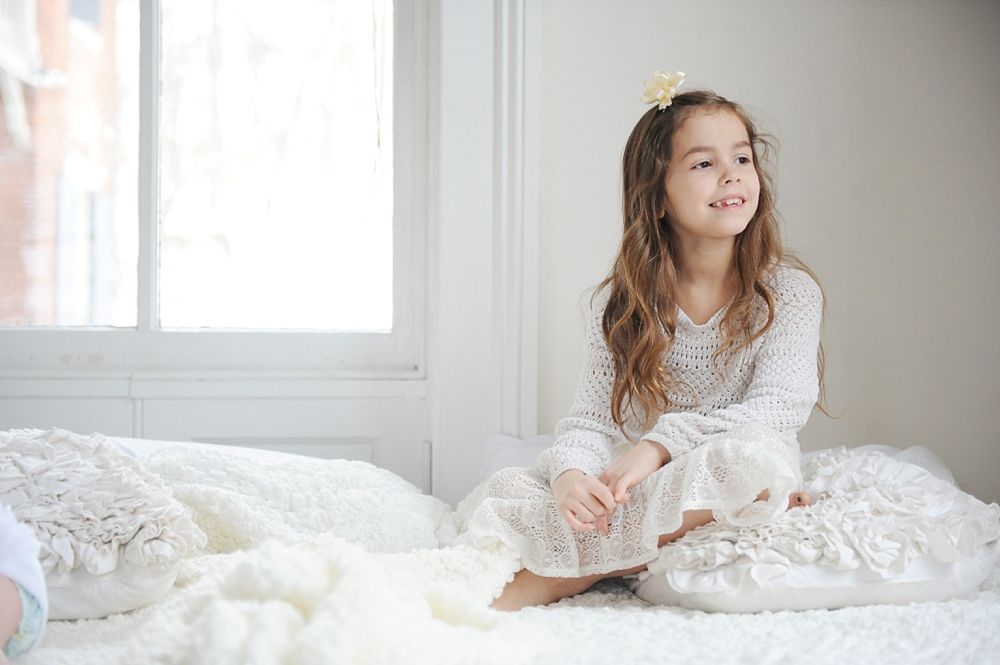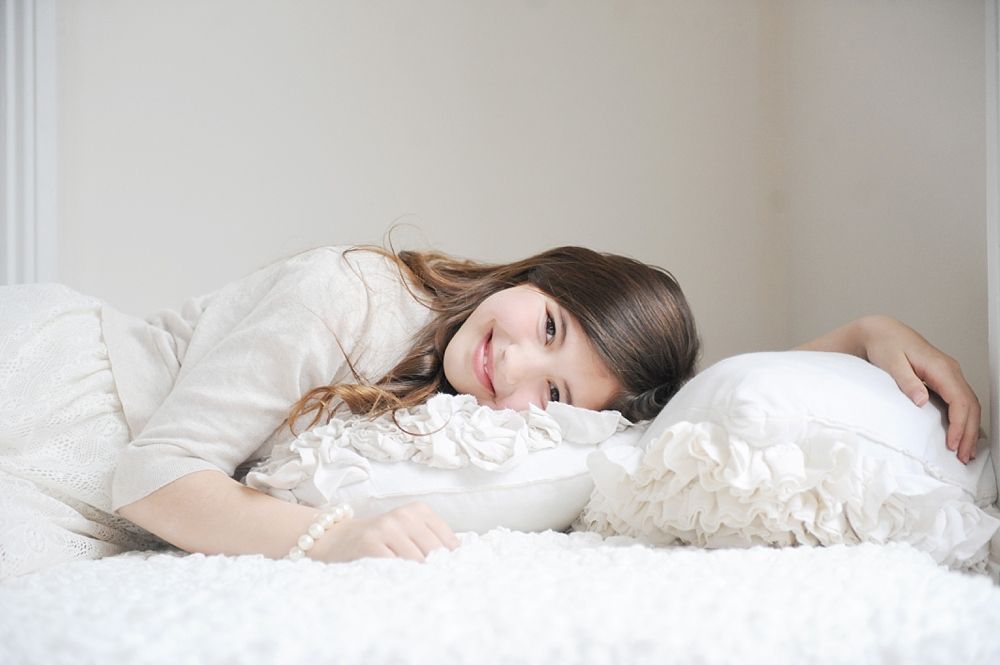 and shots of the studio itself!