Archive for 'Wedding Ideas'
By shelbyleigh
June 03, 2011
Last weekend I help out Kathleen Hertel Photography at a wedding at Turf Valley in Ellicott City. The couple chose to do a first look. A first look is a growing trend where the bride and groom see each other before the ceremony! The photographer will set up a private spot for the groom to wait and then have the bride come shortly after to have an intimate moment to see each other for the first time on their wedding day. This is always a special moment! Brides and grooms opt for the first look for multiple reasons, first being to get the jitters out before the ceremony! This way they are much more relaxed standing up in front of their 100+ guests knowing that they've already had a private moment together to talk and marvel! Secondly, it can be a much more "magical" moment seeing each other in private for the first time, being able to kiss, hug and talk! In addition, it leaves a lot more time to have "formal" photos taken, if you really want a lot of creative shots, this gives you more time then you would have during the usual 1 hour cocktail time. This can also allow you to attend your cocktail hour (or skip it all together and save the cash!).
It's not for everyone. The tradition of not seeing each other before the ceremony will always be around but I see more and more couples doing this! It is definitely something to consider when planning your wedding!
Check out a couple photos from their first look.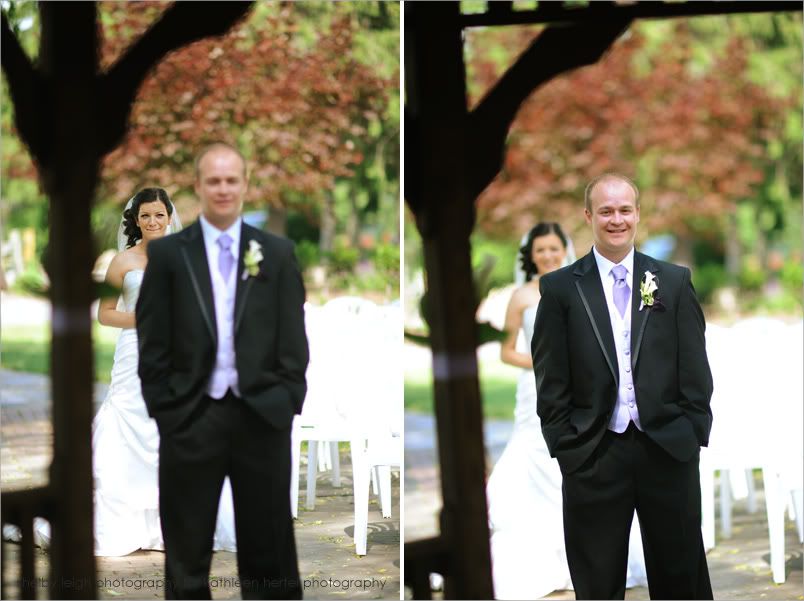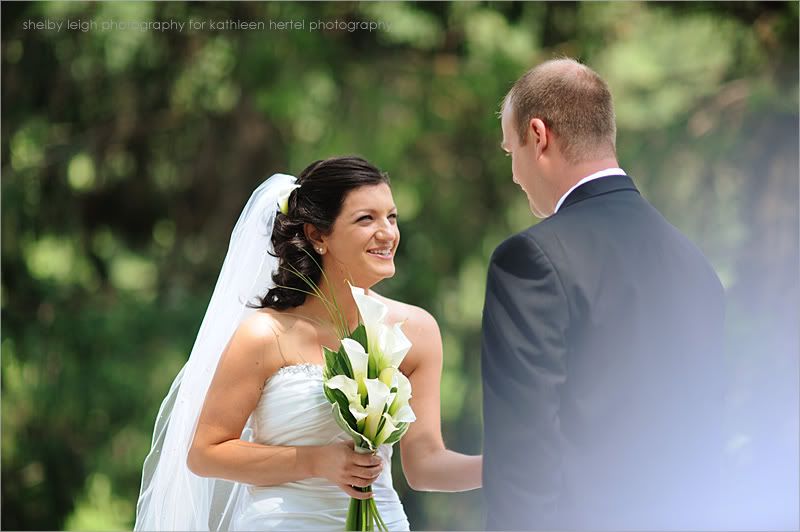 By shelbyleigh
February 01, 2011
There's been a lot of baby talk around here. It's not wedding season so I don't have much wedding related images to blog, fear not, I have a wedding next month. I took this wedding-less opprotunity to bring you 12 fabulous bridesmaids dresses under $100.
1. Etsy – Gina Michele $92 2. Nordstrom – Soprano Sweetheart Illusion Dress $48 3. Nordtrom – Eliza J One Shoulder Jersey Dress $88.90 4. J. Crew – Aveline Dress $99 5. Urban Outfitters -Lucca Ruffle Dress $68 6. Charlotte Russe – Viva Victorian Dress $29.50 7. Charlotte Russe – Crochet Dress $34.50 8. J. Crew – Belinda Dress $79 9. Etsy – Gina Michele $80 10. Arden B. – Chiffon One Shoulder Dress $69 11. Forever 21 – Ruffled Panel Dress $28 12. Forever 21 – Yoke Dress $28
Personally, I like when each dress is different or has a different style or color. 6 & 7 could combo for a vintage outdoor wedding. 4 & 8 would be cute for a preppy affair, 8 just screams bayside wedding to me. 5 & 9 would work for something casual and quirky. 2 & 10 for a more dressy affair, without being stuffy. Or even 1, 5, 6 & 7 for a real cute eclectic wedding.
So what should I try next, wedding dresses under $1K?
By shelbyleigh
October 07, 2010
As a wedding photographer I pretty much eat, breathe and sleep weddings. Im subscribed to numerous wedding blogs, read wedding magazines and know of so many wedding vendors its not even funny. I even get to consider this habit/obsession of mine working. So today when I stumbled across these super cute kids hair accessories I thought "oh my goodness wouldnt this be cute for a WEDDING". So right now, I am loving on Be Wee, their beautiful mature little hair pieces put on precious little girls make you want to go "awwwww" all the way. I am particuluarly swooning over the "Cecilia" headband as a wedding accessory for your little flower girl! (Oh an they also sell some womens head pieces as well!). Not even for a wedding, these would be great for a portrait session. I'm about to give in and order some beanies for my girls. So hopefully I can make it more of a habit to share these little treasures I come across on the interweb with all of you!