By shelbyleigh
December 23, 2008
I had to put together some last minute gifts, one of which included photos of my girls. After going through the thousands of photos I have, I noticed I didnt have any nice, grandma approved images of Laila since she was just a baby. Well when I picked Laila up from her crib this morning, she wasn't her usual smiley self, she was sick as a dog, but I needed those pictures so I cleaned her up as nice as possible. It took a lot of photoshop to remove the ooey gooeyness from her nose.
It was fun at first!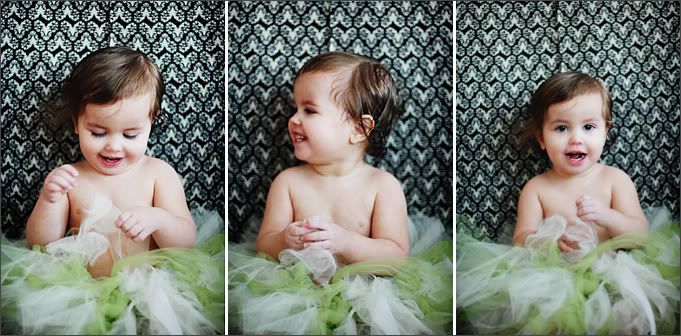 Still fascinated by the huge tulle skirt!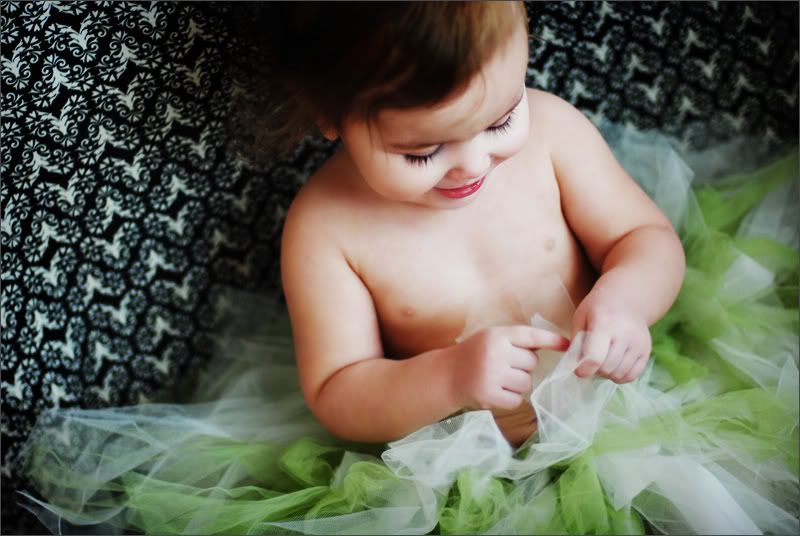 DONE!! (PS Free! lol)